For years, a heated debate has raged between pallet suppliers over which material makes the best pallet. Wood has been the historic choice: in Modern Materials Handling's 2020 Annual Pallet Report, 94% of pallet users reported using wood pallets while only 60% reported using other materials. But as supply chains in every industry become more automated and sophisticated, managers are growing increasingly wary of the quality and cleanliness problems that come with wood pallets.
As of the 2020 survey, plastic pallets appear to be the non-wood pallet of choice, as 37% reported using them. Plastic pallets present their own set of challenges, requiring carcinogenic additives to meet warehouse fire codes and becoming brittle and hard to handle in cold environments. As the age of automated and IoT-enabled supply chains stretches before us, pallets made from innovative composite materials promise a new alternative to wood and plastic. These composite pallets not only meet the needs of today's demanding supply chains – they do so with reduced economic and environmental burden to help companies secure a sustainable future.
Here, we look at two major trends shaping supply chains and the impact pallets of different materials have on their successful implementation.
Automation: a trend that's here to stay
In EFT's 2019 State of Logistics Technology Report, the retail, management, and logistics professionals surveyed reported relatively low levels of supply chain automation (between 0.6 and 1.9 on a scale where 0 = completely manual and 5 = completely automated), but 55% said they were actively investing in automation. This was pre-COVID, an event that greatly accelerated adoption of automated systems as companies scrambled to meet skyrocketing e-commerce demand and cope with labor disruptions. A separate study, conducted April 21 to May 7, 2020, validated that increase, with 66% of e-commerce; 59% of grocery, food and beverage; and 55% of logistics companies reporting intent to invest more in automation. The combination of low levels of automation and high intent to automate seems to herald a massive wave of adoption in the very near future.
The allure of automation is clear: reducing manual effort in existing processes to increase efficiency and accuracy while reducing costs. Unfortunately, 38% of warehouse managers surveyed by HighJump report reduced performance due to "downtime and troubleshooting." Another 27% report "frequent manual intervention" as a cause.
While the survey did not ask for the specific reasons "downtime and troubleshooting" and "frequent manual intervention" were necessary, anyone who has spent time in an automated warehouse knows that pallets are a frequent cause of line disruptions.
Inconsistencies in wood and plastic pallets reduce performance of automated equipment
Wood pallet irregularities, such as uneven boards and popped nails, are a common and unavoidable issue due to the nature of wood as a pallet material. Changes in temperature can cause the components of even the most carefully manufactured new wood pallets to expand and contract, leading to variations in shape and dimension. While not a problem for most human-operated material handling equipment such as forklifts, even the smallest variances in dimensions can wreak havoc on finely calibrated automated equipment. Without humans to compensate for pallet irregularities or handling errors, autonomous forklifts (and other handling equipment) require pallets of precise and consistent weight and dimensions and a material that won't expand, contract, or chip away during use.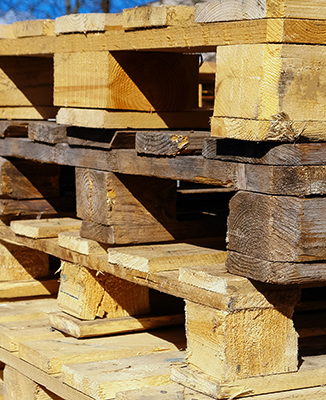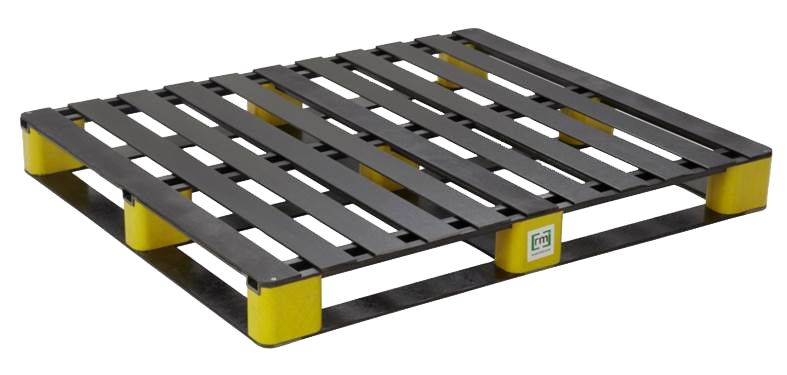 Fiberglass composite pallets are ideal for automated environments
Composite pallets made from pultruded glass fiber and wrapped in polyurethane resin present the ideal platform for use with automated equipment. The manufacturing process for these pallets is itself highly automated due to the sophisticated materials and construction of the pallets. This automated manufacturing process delivers precise specifications in the finished product, with a maximum allowed dimensional deviation of just 0.025 inches.
Not only are the dimensions of newly-manufactured fiberglass composite pallets highly accurate, the material from which they are made allows nearly zero deflection, expansion, or contraction throughout its useful life (upwards of 150 uses). Pallets made from such material maintain their shape under stress or heat, and won't crack, bend or splinter. These pallets perform like aluminum or steel in this regard, with no creep under load, and their durability reduces breakage in automated and rough handling systems.
IoT pallets, industry 4.0 and smart supply chains
According to Gartner's Digital Business Impact on the Supply Chain Survey, by 2019 nearly 60% of respondents' companies had "partially or fully deployed IoT across the entire organization." Just under a quarter (22%) were piloting IoT, while 15% had yet to invest but planned to do so by 2021. This trend is consistent with the results of a recent survey by GT Nexus and Capgemini, in which 70% of retail and manufacturing companies reported already starting a digital transformation project in their supply chain, with no signs of slowing down, even amidst the pandemic. In fact, a recent article in Supply Chain 24/7 states "Despite the disruptive impacts of COVID-19, 47% of organizations plan to increase their investments in the Internet of Things (IoT)."
Various IoT applications in supply chains
No two supply chains are the same, so it makes sense that each company looking to digitize their operations will implement the types of "smart" technology that promises the highest ROI for that business. Available technologies range in application, sophistication, and amount of change required to existing systems, and each company must decide which technologies make sense to roll out first, if at all.
RFID pallets—are they really "smart"?
One of the earliest and most basic technologies to be used with pallets was RFID, which uses radio waves to transmit information from tags to readers. A tag contains a sensor attached to an antenna that enables the transmission of data to the reader. Each sensor typically contains unique identifiers, and a reader can simultaneously scan more than 100 tags and does not require line of sight visibility. Because RFID uses radio waves to communicate, RFID tags need to be within the read range of the reader, which will vary depending on the equipment.
RFID pallets present some challenges, however. The pallet tags must be read with RFID readers, requiring anyone who needs the tag's stored data to purchase and install expensive equipment. Implementation can be difficult, time consuming, and require changes to warehouse layouts for accurate reads as a direct line must exist between tag and reader unobstructed by any metallic or liquid object or other tags.
Finally, RFID tags can only provide basic information about the pallet itself, such as a unique identifier and location. To be useful outside simple asset tracking applications, these systems must be integrated into other data management systems. Without additional investment and third-party system implementation, RFID pallets cannot provide temperature, chain of custody, or other information useful to users.
Near-field Communication (NFC) and LTE-M combination pallets are truly intelligent
More sophisticated pallets utilize sensors that overcome the hurdles of expense and data limitations of RFID by communicating information through both NFC and the LTE-M cellular network, allowing communication indoors, outdoors, and in-transit without special reading equipment or interference from other signals. These tags, embedded inside highly-durable pallets, communicate information to cloud databases in real-time. Because no special readers are required, personnel across the supply chain can access this information from their phones or PCs—anywhere one can access the internet or a cellular network.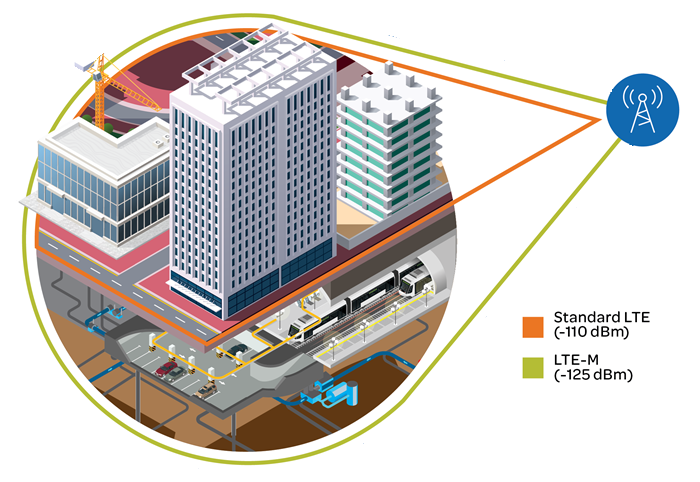 The sensors, called RM2 ELIoT® (short for End-to-end Logistics Intelligence Optimization & Tracking) are also much more sophisticated than RFID radios. These sensors not only track the pallet's location, but also monitor and report temperature and vibration and shock events. These data are sent to RM2's secure cloud database, analytics, and reporting software adds context to the raw data with custom geofencing and condition parameters. NFC capabilities enable BLOCKPal pallets to communicate with smart unit-level packaging as well as equipment, creating an intelligent, integrated, high visibility warehouse.

Automated, smart supply chains require the right pallet material and the best technology
As supply chains continue to adopt automated equipment and IoT, more sophisticated pallets are required to reap the full benefits of these advances. Wood pallets and to a lesser extent plastic pallets present problems with automated equipment due to dimensional and other inconsistencies. These problems are overcome by composite pallets made from pultruded glass fiber and wrapped in polyurethane resin as their dimensions are highly accurate and the material from which they are made allows nearly zero deflection, expansion or contraction.
Wood pallets lack the durability of either plastic or fiberglass composite pallets, making them economically unsuitable for IoT-enablement. The cost of IoT tags is far too high for them to be essentially disposable, as they would be in pooled wood pallet systems. Embedding smart tags in wood pallets is not feasible due to the nature of that material, and so exterior tags must be used, exposed to all the temperature, impact, and moisture damage of the pallet itself. Though plastic pallets are an improvement over wood pallets from an automation and IoT standpoint, most technologies available today offer only limited capabilities and require resource-intensive implementation to glean the information.
Only RM2's BLOCKPal pallets with embedded RM2 ELIoT IoT technology provide both the precise dimensions and sophisticated sensor technology needed for tomorrow's supply chains. To learn more about BLOCKPal and RM2 ELIoT, contact RM2.